Published 18.04.2022.
Since 1980 when it was founded to change attitudes towards innovation, Podim has become the most influential startup & tech event in the CEE region. With more than 1,000 tech-savvy changemakers, ranging from investors and startups to media and C-level executives from the best innovative companies, Podim is one of the best places for bringing innovations to life. That is why this year Cogsteps is coming to Podim and we are bringing our researchers and their deep-tech startups from the University of Zagreb, University of Ljubljana, Graz University of Technology and Know-Center with us!
Podim is known as one of Europe's best tech and startup events. As a place where innovation meets business opportunities and capital, as well as knowledge and experience, Podim is offering many opportunities for anybody who is working on transforming their innovations into successful businesses. Since Podim's values and goals are perfectly aligned with the values and goals of our project, we decided to participate and make it possible for our researchers to pitch their deep-tech startups in front of a diverse crowd! The main goal of the Cogsteps project is to connect the academic with the startup world and there is no better place for experiencing the exciting, dynamic, intense and risky startup life and to talk with many brilliant startup founders who decided to take the chance and leap into the uncertain and unknown than at Podim 2022.
During the three-day event, we will have a chance to present the Cogsteps web platform and program plan for learning about startup basics for the academic community to a wider audience, including the key platform users like experienced entrepreneurs, incubators, accelerators and venture capital (VC) funds. Participants will learn how is the Cogsteps web platform helping researchers in connecting with researchers from different universities, but also with experienced business experts, incubators and VCs with a goal to build multidisciplinary startup teams and securing funding for their startups. The goal of our participation at Podim is to create a community around the platform that will be open-minded towards sharing ideas and innovations, connecting with researchers and experts from different fields and forming startups. Selected ideas that are shared on the Cogsteps platform will be presented by the researchers in front of a versatile Podim crowd.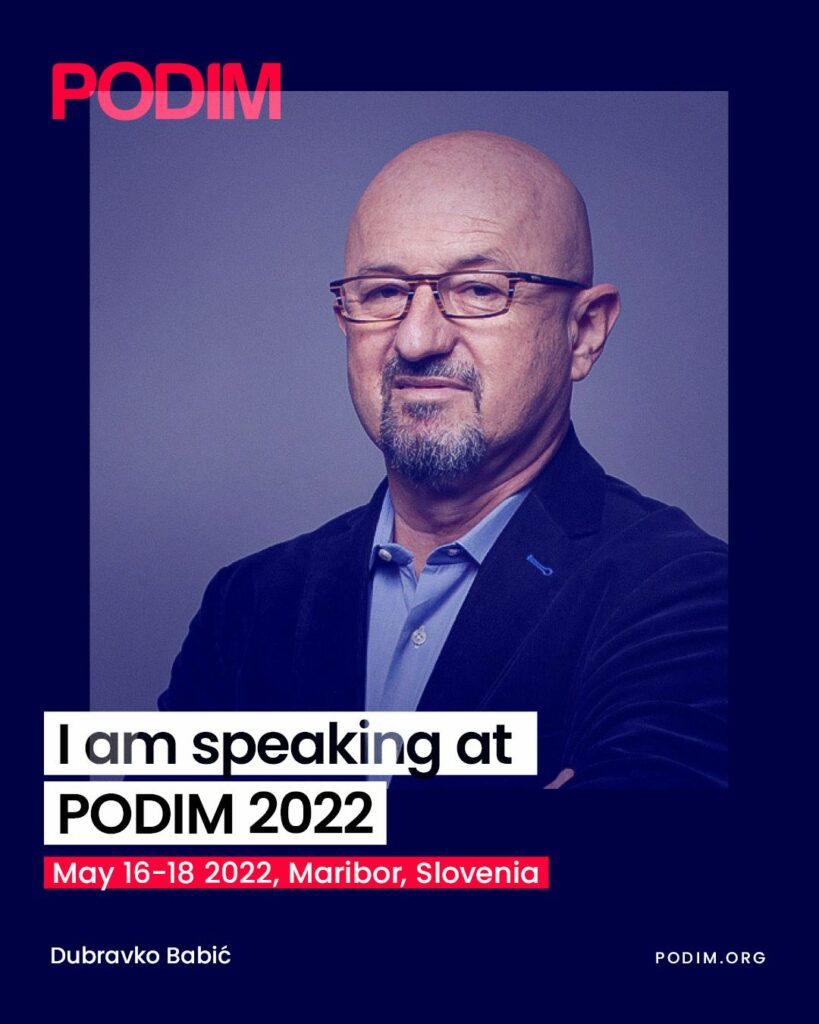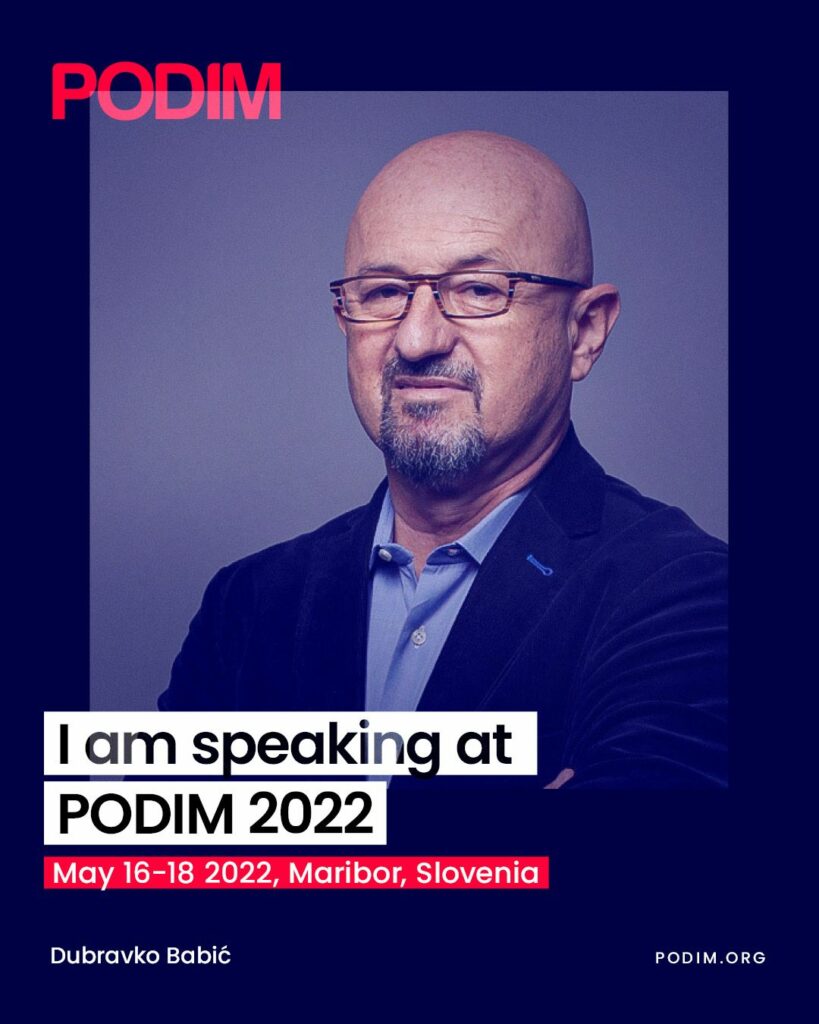 On the first day, we will participate in the "Developing a Winning Ecosystem" meetup where key regional ecosystem stakeholders will pitch their ecosystems in short presentations. On the second day, we will be hosting the "Researchers Meetup" that will consist of the talk "The Challenges of Developing and Presenting Deep-Tech Startups", project presentations, a feedback session for the researchers who will be presenting their deep-tech startups and a discussion with ecosystem stakeholders about the challenges that all involved stakeholders are facing in the process of developing the deep-tech startups.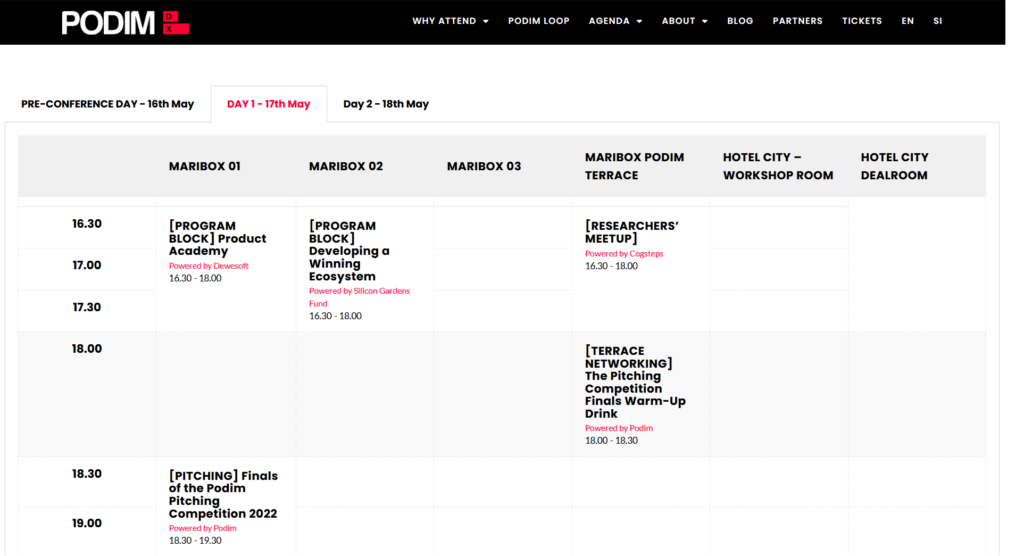 On the last day, we are going on one of the main stages to talk about "Developing a Winning Ecosystem". This program block will start with the fireside chat with prof. Dubravko Babić and his "Journey from Croatia to Silicon Valley and Back". After that, yesterday's discussion about "The Challenges of Developing Deep-Tech Startups" will be continued in front of the Podim audience so the whole ecosystem can embrace the challenges and try to collaborate on solving them and bridging the gap between the research community and startup world.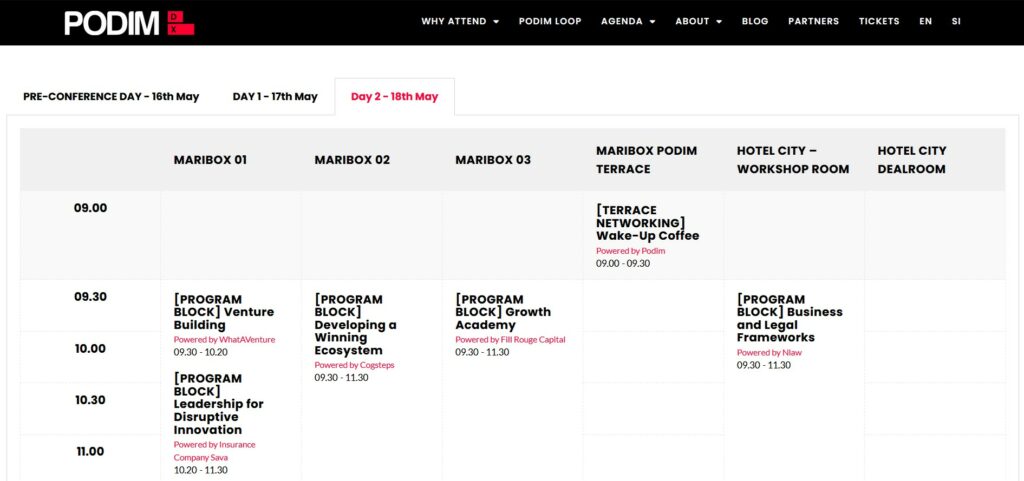 Besides the Cogsteps specific presentations, meetups, talks and panel discussions, representatives of Cogsteps partners and invited researchers will be able to experience the whole Podim program and all of its benefits. This participation will enable vast Cogsteps visibility and reach, and even a bigger impact for involved participants and future Cogsteps platform users. Every partnering country will select the most promising deep-tech startups which will be presented at Podim, so if you are interested to join us, contact your local Cogsteps partner (Faculty of Electrical Engineering and Computing (FER) for Croatia, Ljubljana University Incubator (LUI) for Slovenia and Know-Center for Austria) or feel free to reach us directly at cogsteps@fer.hr.
For all similar future opportunities, follow us on Facebook and LinkedIn. See you from 16 to 18 May in Maribor!