COGSTEPS Fourth Live Program Closes Successfully: From Customers to Product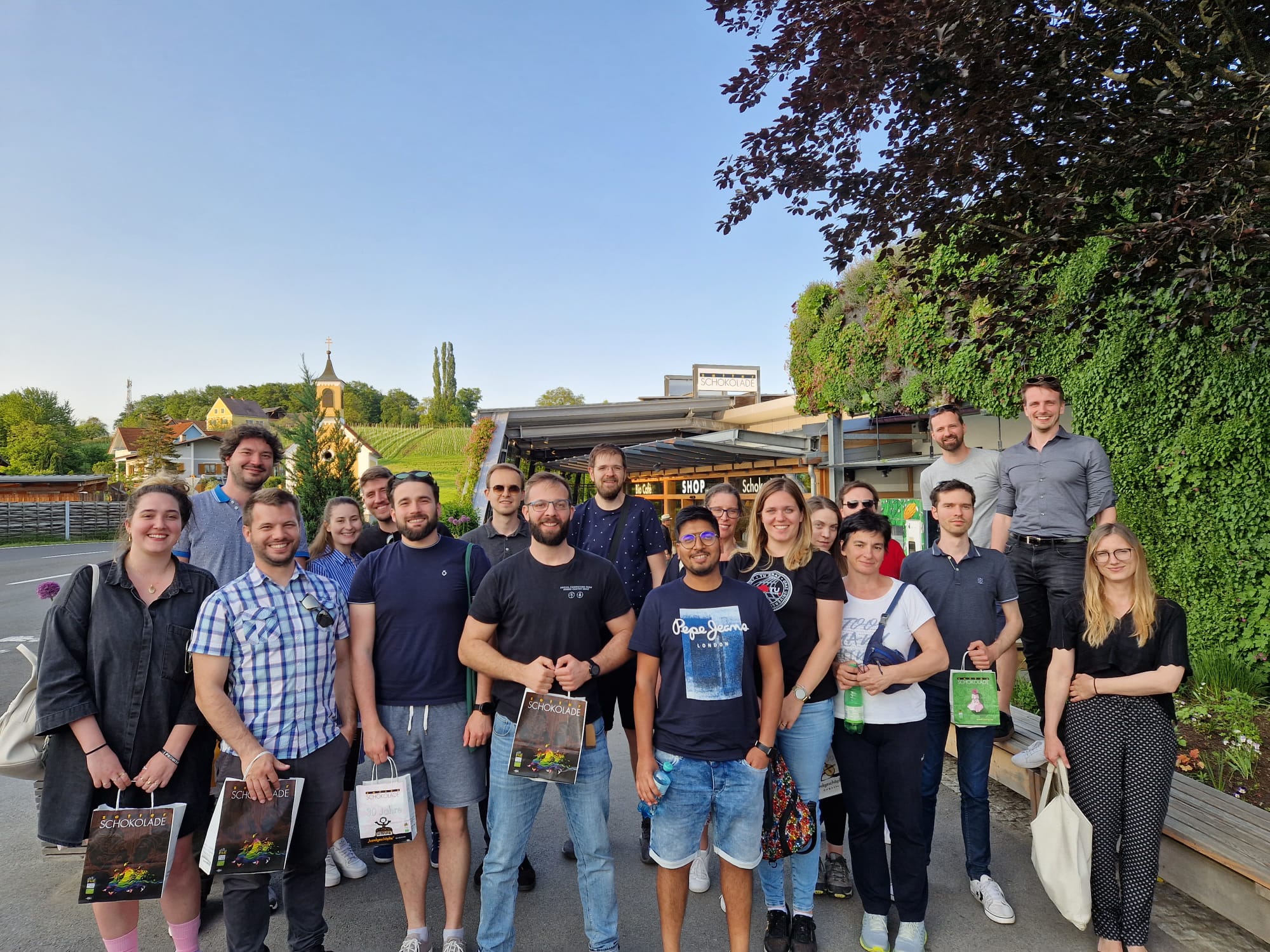 Published 25.07.2023.
The last iteration of the international deep-tech incubation program COGSTEPS, "From Customers to Product", took place in Graz, Austria, between May 21st and May 28th, 2023. The week-long program drew in 23 participants from Slovenia and Croatia, offering them a series of educational workshops, networking events, and mentoring sessions. The primary objective of this program was to impart critical knowledge on topics such as business growth, communication, marketing strategies, product pricing, and university collaborations to the participants.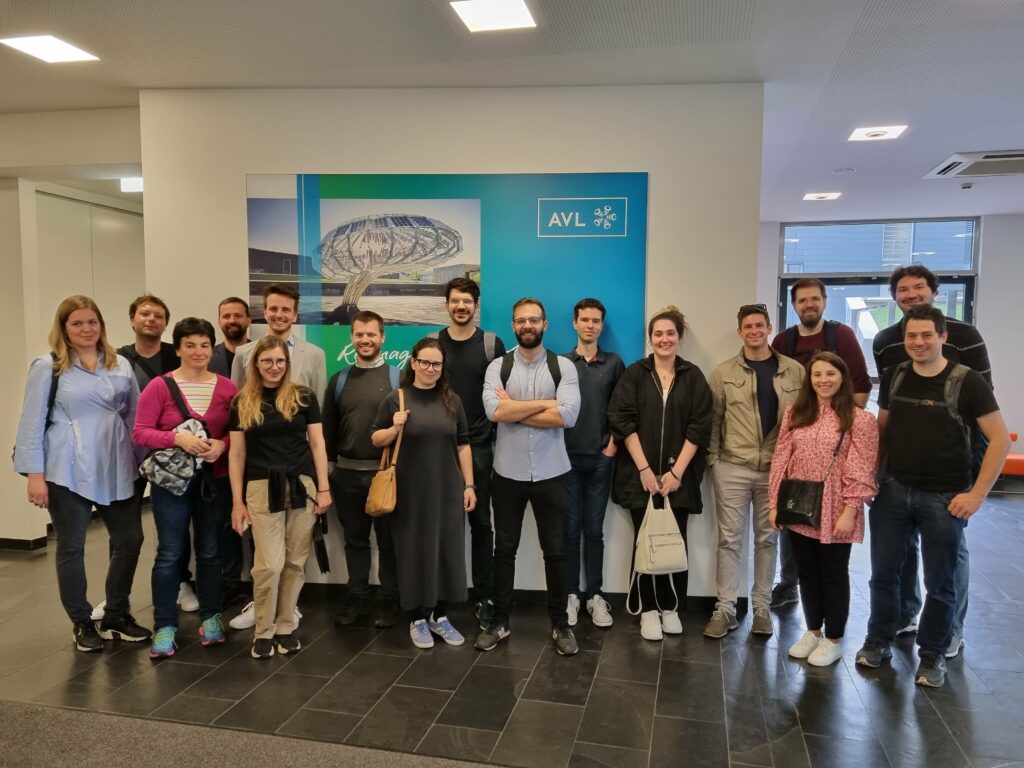 On the first day, we hosted participants from University of Zagreb, University of Ljubljana, Ljubljana University Incubator, Faculty of Electrical Engineering and Computing and ZICER. Emanuel Lacić and Tomislav Đuričić, from the Know-Center and Graz University of Technology, who shared an overview of the project and the plan for the days ahead. Subsequently, participants had the opportunity to introduce themselves, share their areas of expertise, and express their reasons for participating in the program. Following the introductions, the participants and organizers spent the evening getting to know one another better, discussing their work and interests, and enjoying drinks in a relaxed setting.
On Monday, we opened the program with the Successful Communication workshop by Craig Matthews and Pascale Schneider. This workshop offered practical advice and actionable steps for businesses to improve their communication and gain a competitive edge. Drawing on their expertise, the presenters provide a unique perspective on effective communication, emphasizing the importance of effective messaging and making skillful use of available resources. The workshop covers a range of topics, including creating a strategic message map for start-ups, storytelling, and crafting one-sentence introductions. By following the strategies outlined in this presentation, businesses can enhance their communication skills and outwit, outflank, and outfight their competitors in the marketing battlefield.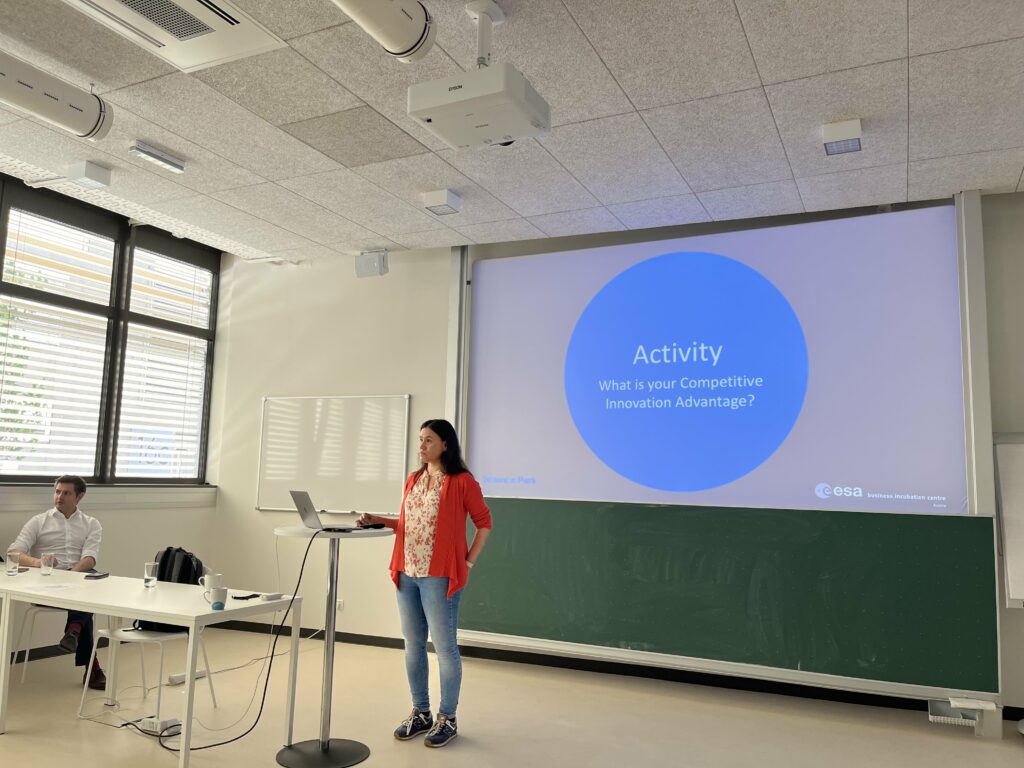 We wrapped up our first day with a guided city tour of Graz, thanks to "Discover Graz". This allowed everyone to explore the city's sights, learn about its history, and enjoy some local food and drinks. It was a fun and casual way for participants to get to know each other better and take a break from the day's activities. Overall, it was a great ending to our productive first day.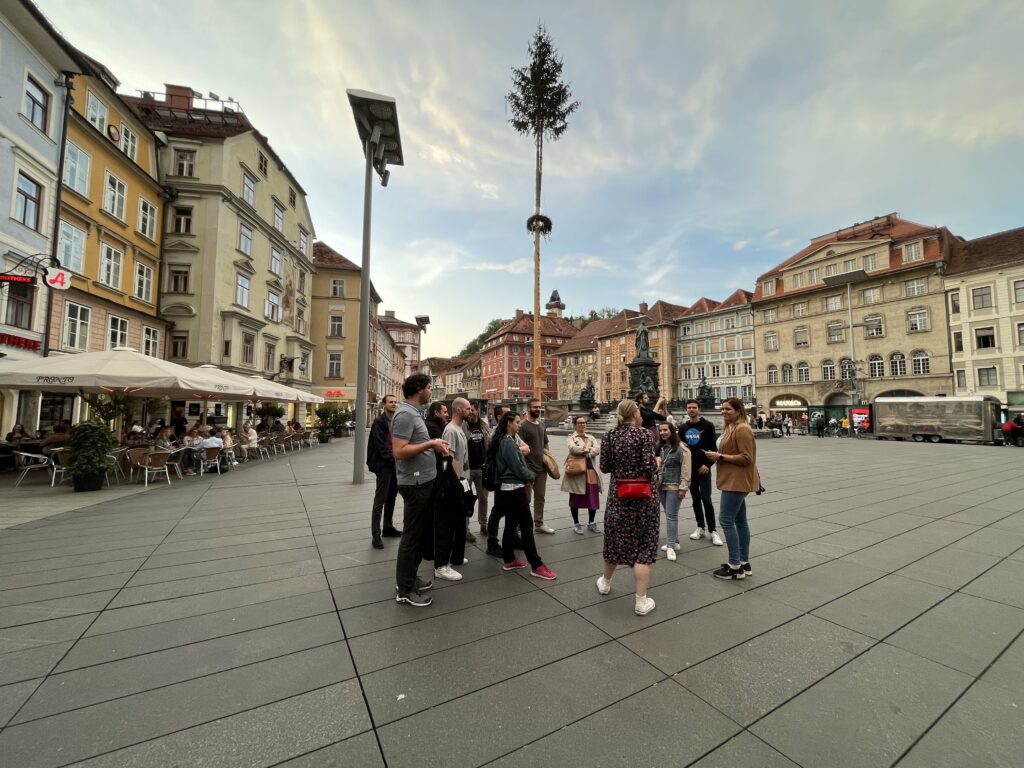 On Tuesday, Maja Šinkovec held a presentation and a workshop on Startup Marketing and Growth Hacking + Online Marketing covering a range of topics to help entrepreneurs and marketers effectively promote their businesses. The presentation begins with an introduction to the costs of marketing and the importance of identifying a target audience. Attendees then participate in an exercise to design their own persona. The workshop continues with discussions on content strategy, social media, and LinkedIn. Throughout the presentation, attendees are encouraged to ask questions and engage in dialogue with the presenter. By the end of the workshop, attendees should have a better understanding of how to create effective marketing strategies for their startups.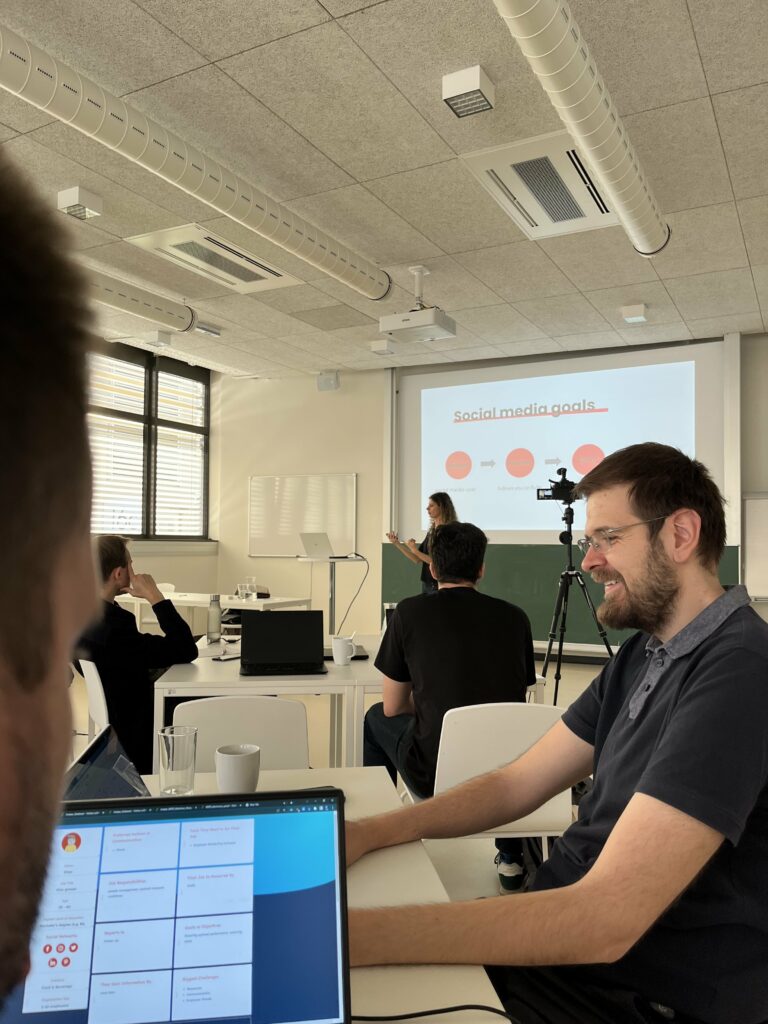 On the fourth day of our program, we were privileged to tour the well-known AVL company in Graz, thanks to Viktoria Ilger from the AVL Creators Expedition Initiative. The day was also marked by inspirational stories from three startup founders: Adrian Spataru from Cleanvoice.ai, Michael Cik from Invenium, and Mario Fallast from Smaxtec. Each shared their entrepreneurial journey, filled with successes and challenges, offering our participants an immersive peek into the reality of startup life. The day's experiences significantly contributed to a comprehensive understanding of the entrepreneurial ecosystem.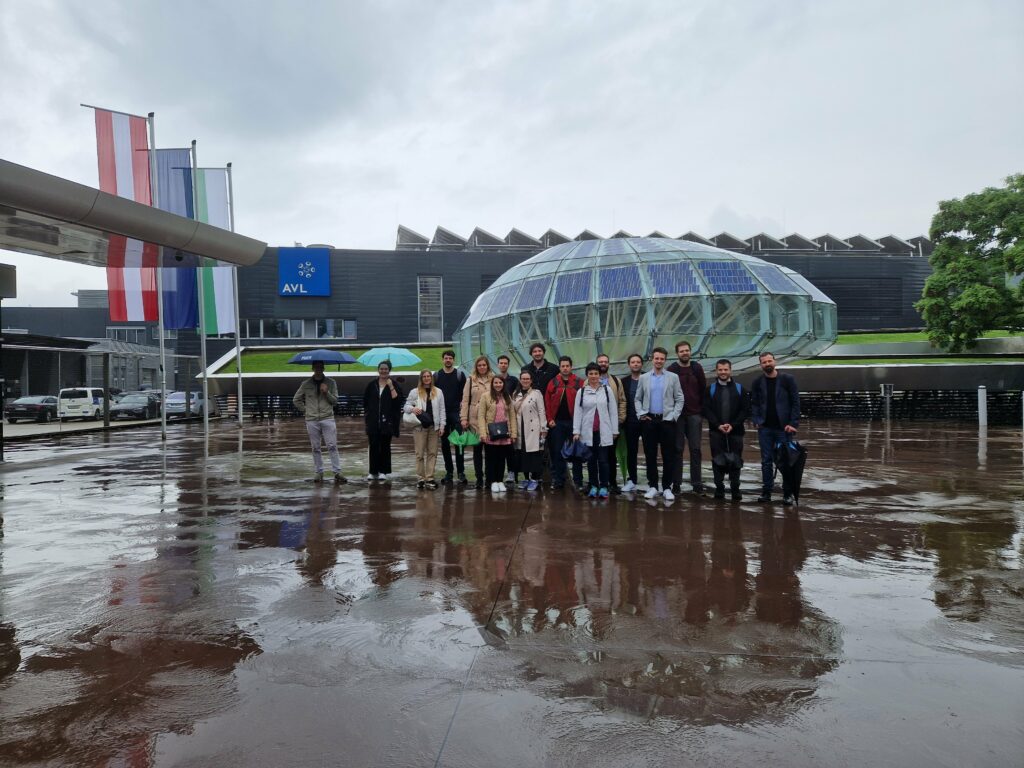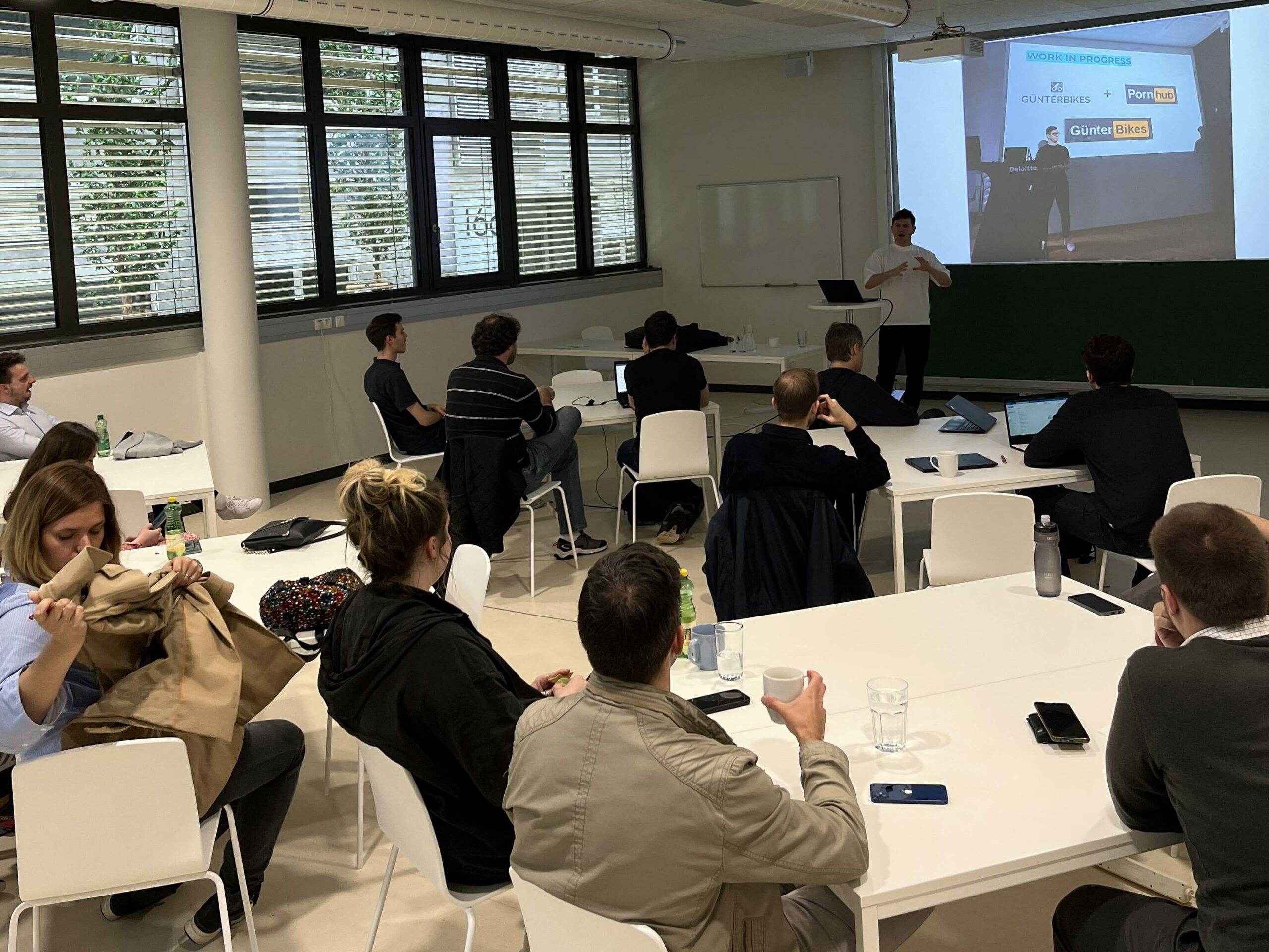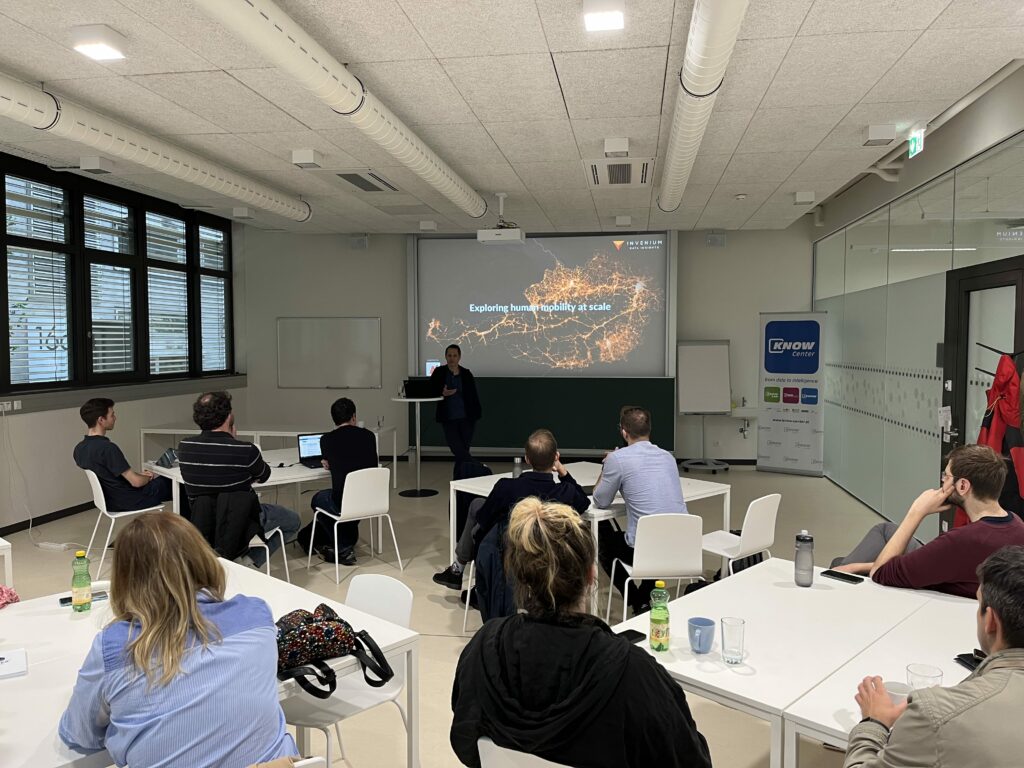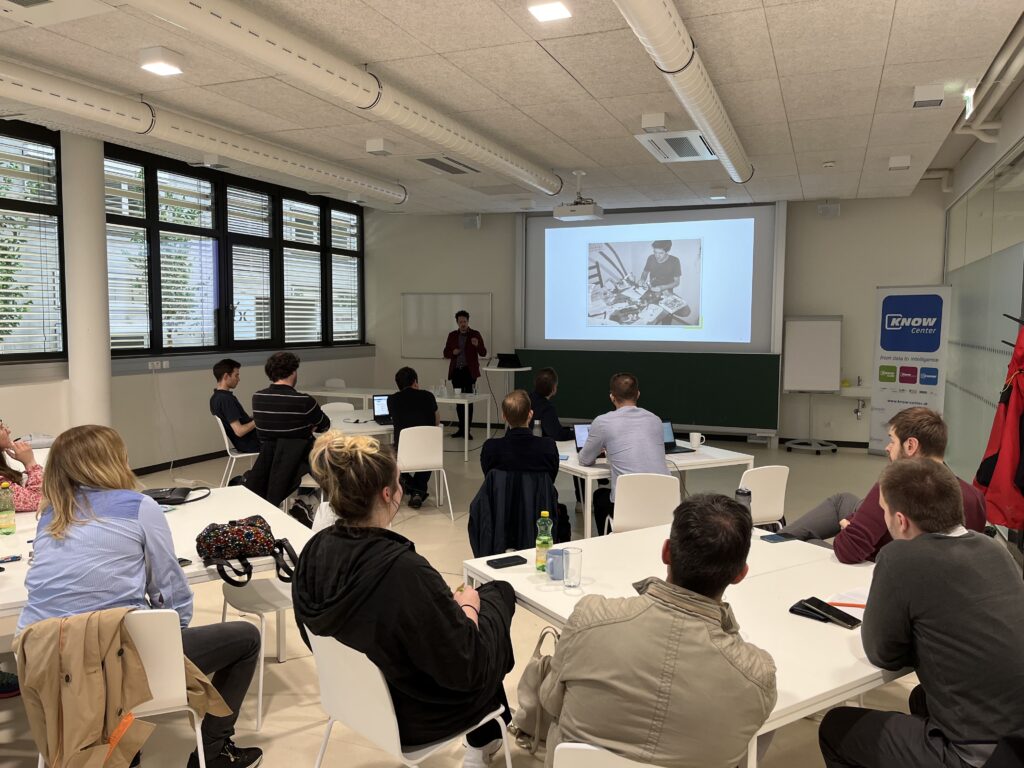 On Thursday, the program featured a valuable workshop and an enlightening presentation led by Florian Schleicher from FutureS. The central theme was "Startup Growth – Crafting your growth strategy". The session delved into the significance of marketing in propelling startup growth with a focus on sustainability, exemplified by the success story of Too Good To Go. Participants were guided through the essential steps of establishing a robust foundation through thorough analysis, goal setting, and finding a clear focus. The workshop also touched upon various channels for strategic implementation. Additionally, an interactive exercise was organized, wherein participants worked on devising their startup vision in smaller groups, followed by comprehensive feedback from the entire group. This hands-on approach ensured that participants not only gained theoretical knowledge but also had the chance to apply these strategies practically.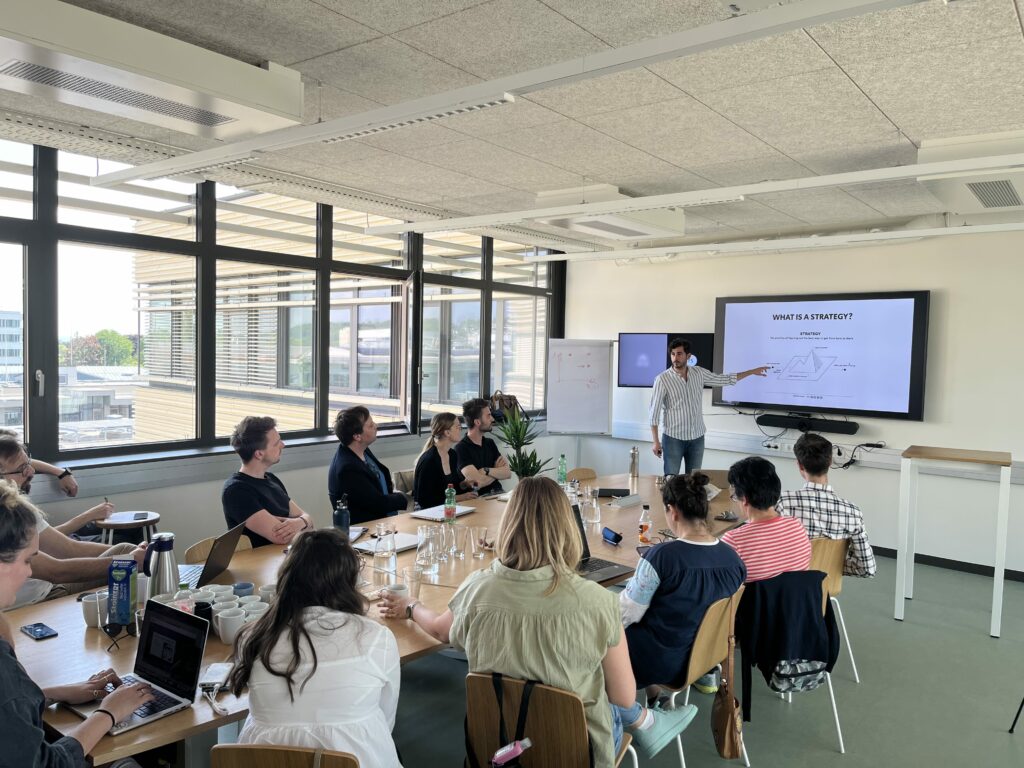 On Thursday, our program proceeded with a presentation by Mario Fallast from F&T Haus at the Graz University of Technology. The workshop, "Cooperating with Universities: What to consider, what to expect?", shed light on the specifics of collaborating with universities, using practices from the Graz University of Technology as examples. Discussions were held on best practices for forming successful partnerships, addressing intellectual property concerns, and understanding academic institutions' research interests. This session also provided an open discussion for participants to ask questions and share their personal experiences regarding collaborations with universities.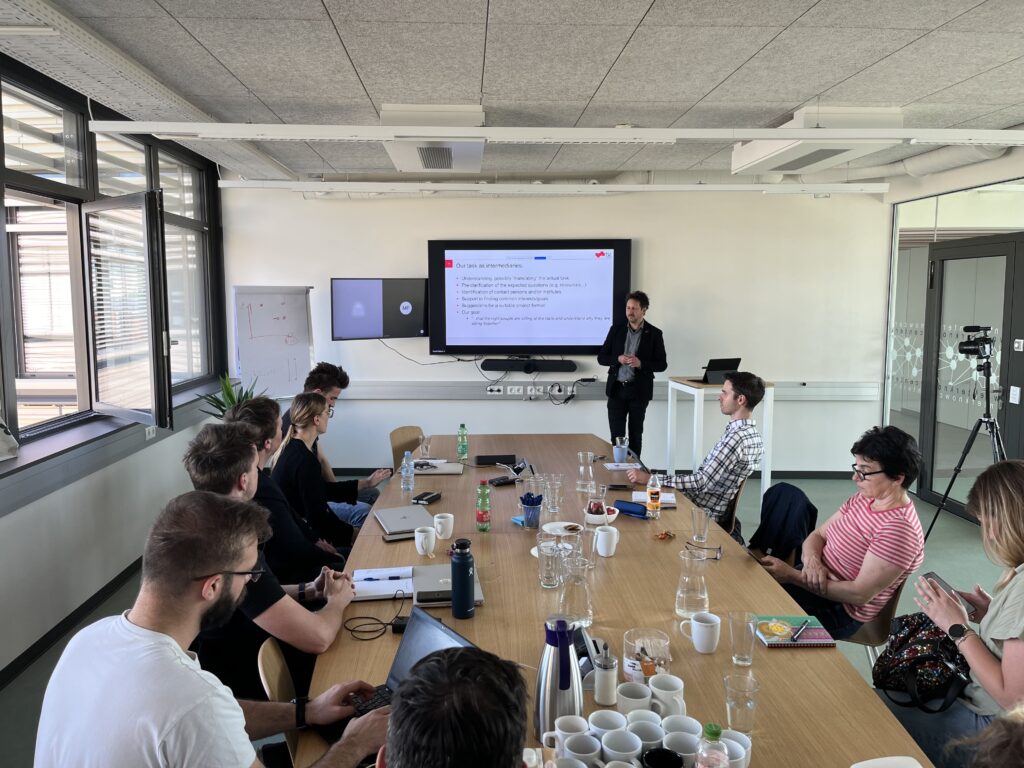 We concluded our day with an insightful presentation by Martin Glinik about the activities of Gründungsgarage, a leading supporter of aspiring startups from students and researchers in their pre-founding phase. Gründungsgarage plays a significant role in shaping the future of the regional economy by assisting these individuals in cultivating their potential and business ideas.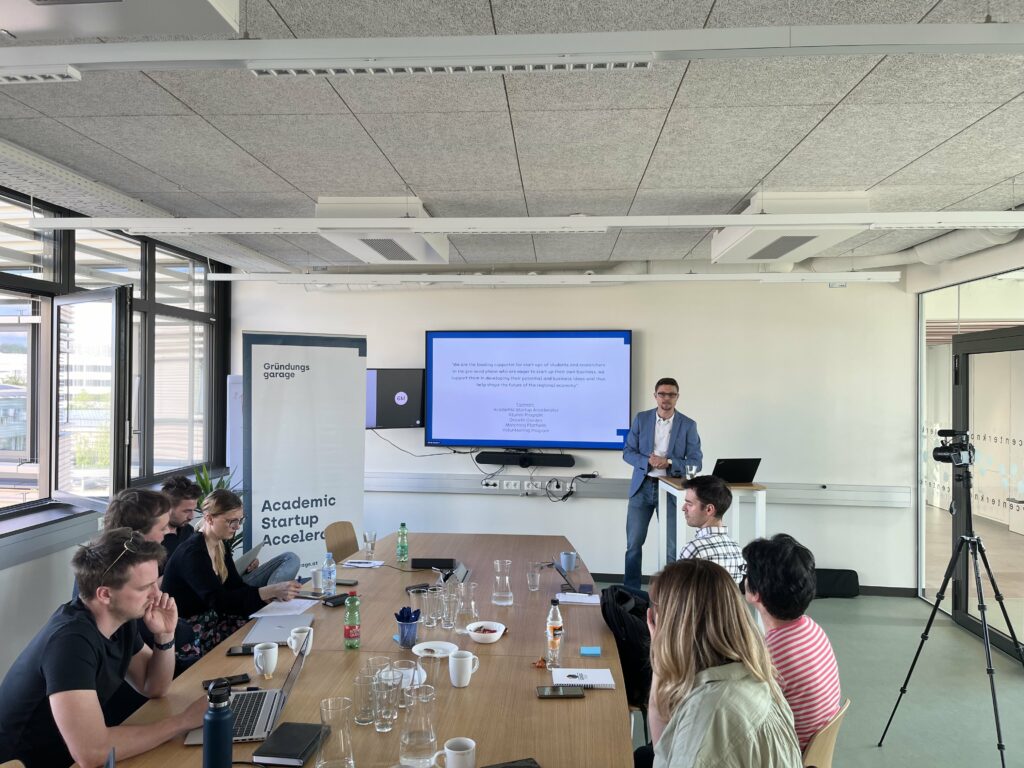 On Friday, we proceeded with an insightful workshop and presentation by Christoph Ull on "Sales Strategy". The session spanned critical topics such as crafting an impactful elevator pitch, devising a practical sales strategy, comprehending the sales cycle, and pinpointing the ideal customer for monetization. Christoph also differentiated between strategic and operational control in sales, wrapping up the workshop with valuable lessons for participants. The day's session provided a comprehensive overview of the complexities of the sales process.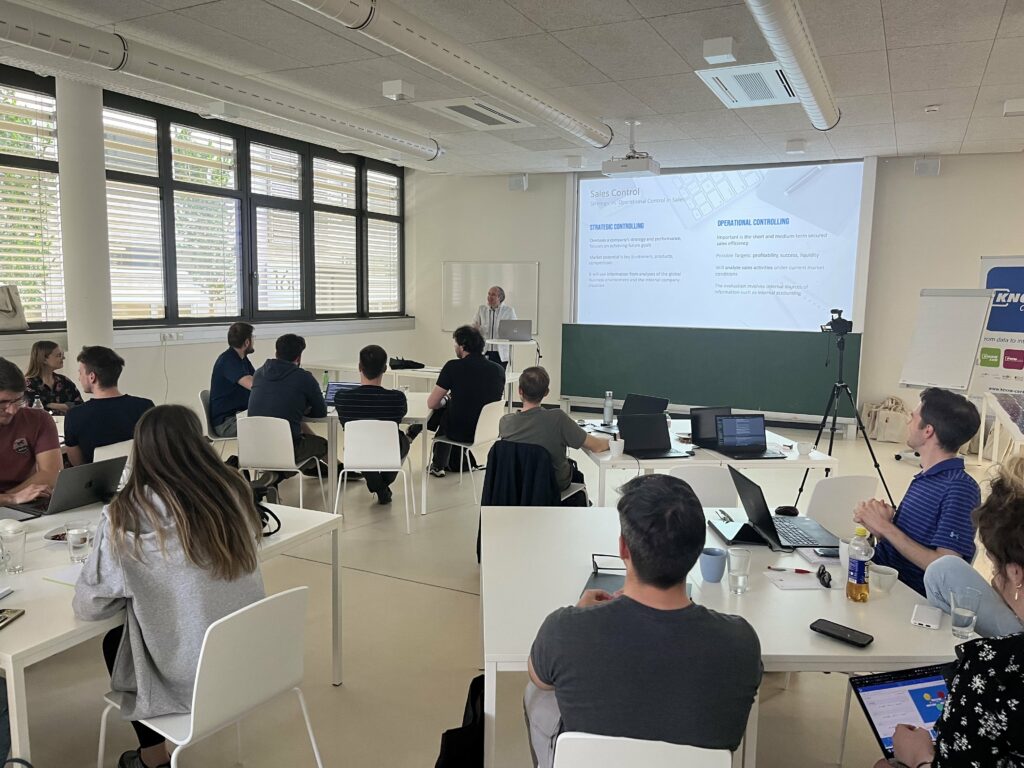 We dedicated our Saturday to a special excursion, a trip to the famed Zotter Chocolate Factory. This break from our customary schedule offered an enchanting insight into the world of chocolate production, allowing participants to appreciate the exquisite craft and delectable flavors that have made Zotter a household name in the confectionery world.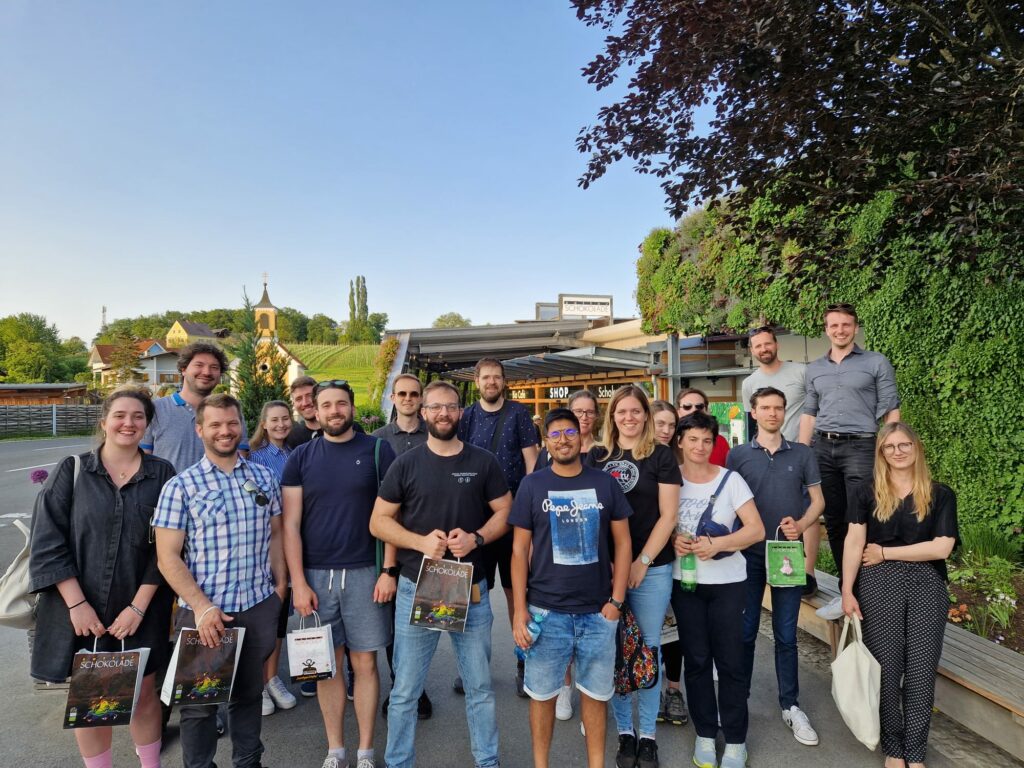 As we arrived at the final day of our program, our focus pivoted towards promotional activities. We took this opportunity to introduce the upcoming COGSTEPS platform, encouraging all participants to join as it goes live. Our "From Customers to Product" program successfully attracted a diverse group of participants from various academic fields. We would like to extend our heartfelt thanks to everyone who contributed to the success of the program, including the participants, mentors, and country coordinators. Here's to our collective efforts in fortifying the deep-tech ecosystem!